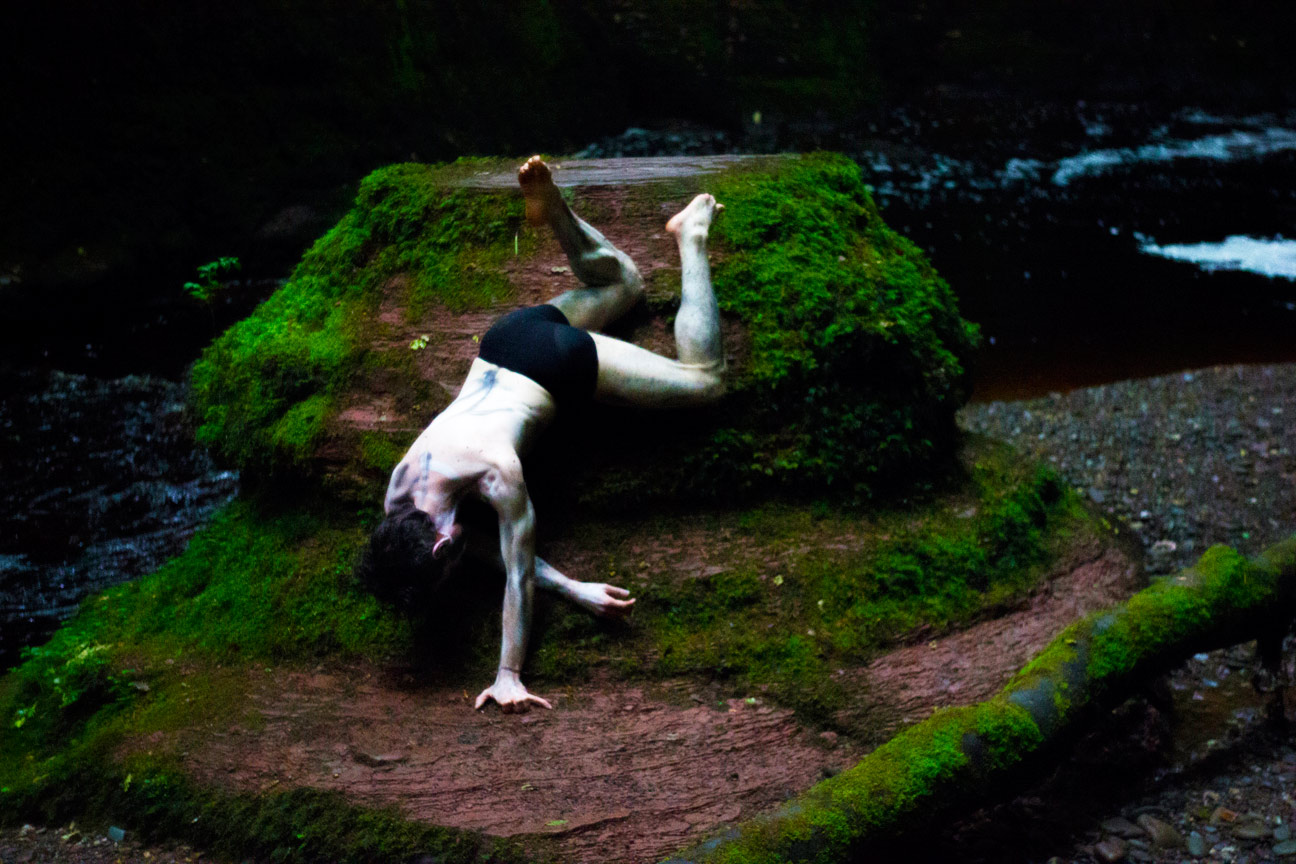 Workshop Description
Butoh is an immersive dance form originating from Japan and dubbed the Dance of Darkness (Ankoku Butō).
These workshops offer a method of embodied psychological practice, designed for people seeking to explore a creative way to express the memories, dreams, and possibilities hidden in their own body. It also offers a unique method of training for those interested in making performance and dance work. Dance as considered by Butoh artists is often very different from other dance forms: it is life dancing, dark and light, the subconscious emerging through the flesh.
The training aims at acquiring body awareness through a set of exercises focused on coordination and disarticulation, dissolving of tension, balance, grounding and visualisation. This nurtures the flow of inner images, desires, conscious and unconscious memories and dreams, and our ability to perceive body energies. The goal is to unlock the imagination-body through surrendering to images, giving rise to the unique dance within each of us.
These workshops are open to all with no prior experience necessary. I'm keen to welcome those of all body types, abilities and needs.
My Butoh Connection
As of 2017 I have trained and performed with many of the most respected Butoh masters alive today in Europe and Japan, including: including Yoshito Ohno, Yukio Waguri, Masaki Iwana, Kayo Mikami, Seisaku & Yuri, Tadashi Endo, Yumiko Yoshioka, Imre Thormann, Moe Yamamoto, Yuko Kaseki and Gyohei Zaitsu. My own Butoh dance work is platformed on multiple Butoh festivals around the world. These workshops are a synthesis of these experiences and my own research.
Testimonials from Participants
I have found Paul Henry through researching Butoh for a while. I first encountered the dance in Berlin and was fascinated by the scope for expression of normally taboo movements and expressions. I find the dance highly interesting and outspoken about "forbidden" topics that I like to concern myself with in my art practice. The workshop is highly stimulating and liberating, especially if one carries blockades and emotional baggage; at the same time it is structured in a way in which I can find artistic satisfaction for it is comprised intelligently, giving scope for individual stimulation and inspiration. I like how all levels are welcome and how the individuals in the room bounce off each other. Having done dance before, I can use stereotypical movements and shapes, questioning, developing and interpreting them anew. We are being taught new ways of thinking about our carnal and bodily experiences – clearly a sign of Paul's competence in the field of leading a group systematically- but there is also room for already pre-existing experiences and ways of expression, which are not being classified or judged, but have the right to be implemented in performance and visual practice. The balance between learning something new and building upon prior knowledge is exactly right; there is no hierarchy and domination of master and apprentice, but everyone is treated as a person already capable of dance and movement.

I very much enjoy the workshops that are being held at CCA by Paul for they show how humble and professional a teacher he is and to what extent he truly understands the principles of Butoh and artistic practice. One can use the monthly appointment to heal, to grow, to question, to paint, to let go or to think with the body instead of against it.
- Darja Abdirova

Paul Michael Henry's workshops are an invitation to explore all the subtleties that exist within our psyche, body and our sense of humanity, through butoh. Facilitated with a true respect for the art form, humbleness and intuitive awareness of participants needs, I am grateful to have found such a skilled practitioner. I have been repeatedly returning, thrilled by the opportunity to journey through movement and reach new levels of authenticity, playfulness and healing which extend far beyond each session and can be carried back with me into my daily life. A deeply valuable movement system and skilled facilitator. I highly recommend connecting with these beautiful sessions!
- Jennifer Kettles aka. Jaya Fire, Performance Artist

I trust Paul's voice. I strongly feel that I come back to his workshops because he holds a safe space for those willing to fully participate. He provides a space where one can fully participate, because that's what he knows. He can hold space for the powerful emotions that can rise up, because he knows them, and knows Butoh to be powerful as a practice. He lives what he teaches. I trust Paul's voice because, as a teacher, he is open and he is himself. He has the capacity to let participants own their experience, and can share his learning, his way without demanding that it is THE way.
- Sarah Riseborough